Northampton County High School

Classes/1936-1970 and Guest
NCHS Alumni Foundation, Inc
HISTORY OF THE ALUMNI FOUNDATION
The history of the Foundation begins with IRS approval in 2005 of the application for tax exempt status. For several years, leaders of the Alumni Association had surmised that contributions would increase if we had 501 c 3 tax exemption. Though the Alumni Association's receipt of contributions was tax exempt up to a certain $$$ level, it was important to make a clear statement to those from whom donations were solicited that contributions were determined to be tax exempt. The decision was made to initiate a new tax exempt corporation to handle donations for scholarships and other charitable work for Northampton County students. Through efforts of Alumni, the Foundation has been successful in establishing "focused" funds which has caused contributions to increase. Today, the Foundation administers several funds for the benefit of Northampton County students.
MISSION OF THE FOUNDATION
The mission of the Foundation as stated in the application for 501 c 3 exempt status is:
To promote educational advancement. The corporation will annually award scholarships. The scholarship is for disadvantaged/distressed individuals pursuing secondary education. Awards are based on financial need, academic achievement, community service, and personal qualities that demonstrate promise of success in higher education.
The Alumni Association and the Foundation, working together, have a proud history of making scholarship awards to Northampton County students for twenty-five (25) years, many of whom have distinguished themselves academically and professionally. The mission of assisting students is the capstone of our efforts.
LIASON MEMBERS TO THE NCEF
ODESSA HARRIS SULLIVAN, LEAD LIASON
CLIFTON COLLINS
CURRENT NCHS ALUMNI FOUNDATION SCHOLARSHIPS UNDER THE UMBRELLA OF THE NCEF
WH SMITH MEMORIAL FUND
DENT/SPADY FUND
ME FOX MEMORIAL FUND
DR. FRANKLIN SMITH FUND
GRIFFIN/BECKETT FUND
GEORGE/ROWLEY FUND
BRICKHOUSE BROTHERS FUND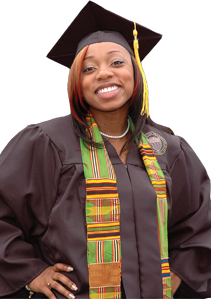 UA-46787149-1